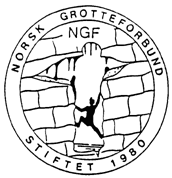 Therion Assistant
Therion Assistant version 0.7.2, 20.8.2018.
Therion Assistant is a program designed to aid drawing of cave maps in Therion.
Copyright © 2018 Svein Grundstrøm

Therion Assistant is free software: you can redistribute it and/or modify
it under the terms of the GNU General Public License as published by
the Free Software Foundation, either version 3 of the License, or
(at your option) any later version.

This program is distributed in the hope that it will be useful,
but WITHOUT ANY WARRANTY; without even the implied warranty of
MERCHANTABILITY or FITNESS FOR A PARTICULAR PURPOSE. See the
GNU General Public License for more details.

Download TherionAssistant.zip

Download the zip-file to the folder you want and unzip it.
The zip-file contains TherionAssistant.accdb, UserGuide.pdf and COPYING, a copy of the GNU General PublicL License.
You will need Ms Access full version or runtime, ver. 2007 or newer, to use the program.
Upon opening, Access will display a security warning.
You can either set "Trusted Locations" in the Windows registry, which will remove the warning,
or just click "Activate content", and the program will start.

Last ned zip-filen og pakkk den ut der du vil ha programmet.
Filen inneholder TherionAssistant.accdb, UserGuide.pdf og COPYING, en kopi av GNU General PublicL License.
Du må ha Ms Access fullversjon eller runtime, ver. 2007 eller nyere for å få programmet til å virke.
Ved åpning av programmet får du en sikkerhetsadvarsel.
Du kan enten sette "Trusted Locations" i Windows registeret, noe som vil fjerne advarselen,
eller bare klikke "Aktiver innhold" og programmet starter.